Questions and Concerns
Email us at
Customer Service Hours:
Monday to Friday: 9:30 AM - 4:30 PM ET
* Please note that orders received on or after 3pm ET get shipped the next business day. We do not ship on weekends or holidays.
OUR TRUE NORTH
With uncompromising standards and the belief that we must continuously evolve, Live Ultimate creates "next level" best in class all natural wellness products that profoundly improve the quality of people's health, appearance and overall well being. With integrity, authenticity, knowledge and passion, we promise to continue to innovate and raise the bar in all that we do. Our mission is to inspire and educate people to become more mindful about what they put in and on their body to live their best life possible.
HERE'S WHAT OUR
CUSTOMERS HAVE TO SAY
Sean Russel
"Love having my Ultimate Elixir every morning. It gives me peace of mind knowing that I'm getting my essential vitamins and nutrients, especially on the days when I don't make a smoothie or eat my veggies. I've noticed improvements with my complexion, less random breakouts on my face, and I'm using the bathroom with increased regularity. It's non-gmo, organic, raw, cruelty-free, and of course vegan. Highly recommend this product from Live Ultimate."
Carmen Flores
"I'm absolutely crazy about these products I believe they are unique to everything else we have available on the market...25 super foods contained in one bottle instead of 25 bottles I'd have to buy I get it all in one and I feel amazing!"
Erez Ahituv
"I started taking Live Ultimate about 6 months ago. I have to say both the Ultimate Elixir and Ultimate Shrooms do an amazing job not only getting me through my day but also increasing cognitive function."
Tiffany Bock
"I've been digesting Live Ultimate Enlightened Wellness products for 18 months. These nutrients have supported me with anti-aging, weight loss, harmonises hormones, hair & nail growth, skin health, brain clarity, solid sleep, elimination of toxins, floods my blood with oxygen! To top it off, the Live Ultimate trainers & community are heart driven like minded people."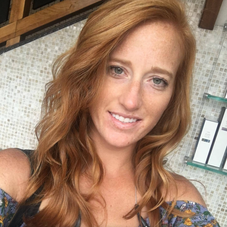 Paige Riddle
"Amazing skin & superfood nutritional products! I have been a consistent user for almost 2 years and these products have changed my life and my skins appearance and especially energy levels!"