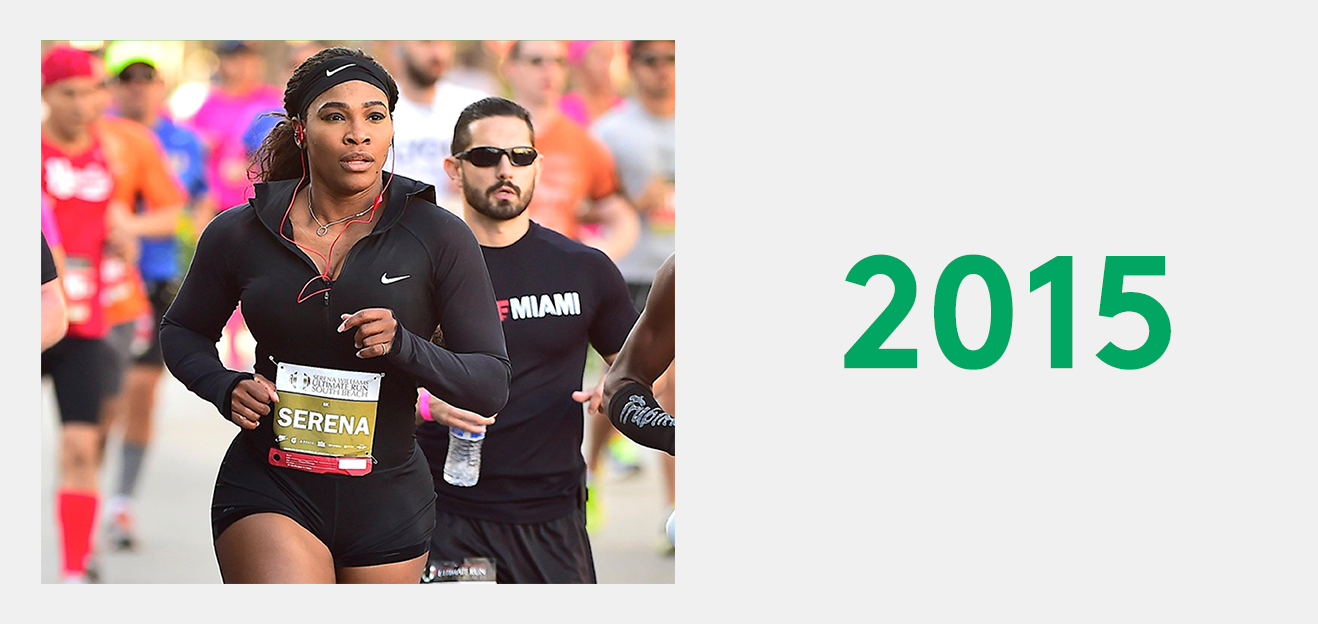 On December 13th, 2015, the 2nd Annual Serena Williams Live Ultimate Run South Beach took place in Miami Beach and again featured a quarter marathon, 5K run/walk, Ultimate Kids Dash & Team Challenge. Benefiting the Serena Williams Fund with a focus on underprivileged children and schools in America. The race location was once again Lummus Park along Ocean Drive and hosted by Serena Williams and her sister Venus. Over 100 teams took place in the run including over 500 from Black Girls Run! Sponsors included Nike, Delta, Publix and Beats, among others. The event was a tremendous media sensation following Serena recently being named Sports Person of the Year by Sports Illustrated and had over 20 million digital media impressions and over 2,500 participants and volunteers.

Charities Supported:
Share Our Strength's No Kid Hungry (2012-2014), The Live Ultimate End Child Hunger Initiative (2012-2014), Serena Williams Fund (2014-2015), United Way/Puerto Rico Hurricane Relief (2017), Little Lighthouse Foundation (2019), Alonzo Mourning Foundation (2020).
Brand Collaborations:
Serena Williams, SEED Food & Wine Festival (2016-2018, Miami and Los Angeles), Nike, T-Mobile, Verizon, Delta, Whole Foods, Publix, Equinox, Gatorade, Beats by Dre, Nikki Beach, Braman BMW Miami.

Cities of Major Events:
Miami Beach, Miami, Los Angeles, Santa Monica, Pasadena and San Francisco
Celebrity/Professional Athlete Partnerships:
Serena Williams (2014-2015), Venus Williams (2014-2015), Ray Allen (2016-2018), Alonzo Mourning, Ryan Hall, Cam Levins, Shannon Rowbury, Alberto Salazar, Nike Oregon Project, Misty Diaz.